Skip to Content
Diane M. Pennington, D.M.D., M.D.
Meet Dr. Pennington
Dr. Pennington is originally from Warner Robins, Georgia and graduated from Warner Robins High School in 1986. She completed her undergraduate studies at Emory University in Atlanta and continued on to dental school at the Medical College of Georgia School of Dentistry in Augusta. After receiving her Doctorate of Dental Medicine (DMD) in 1993, Dr. Pennington was commissioned into the United States Air Force at the rank of Captain. She served for three years in the Air Force Dental Squadron, and then entered medical school and residency training at the University of Nebraska Medical Center. She received her Doctorate of Medicine (MD) in 2000 and completed her training in Oral and Maxillofacial Surgery in 2003.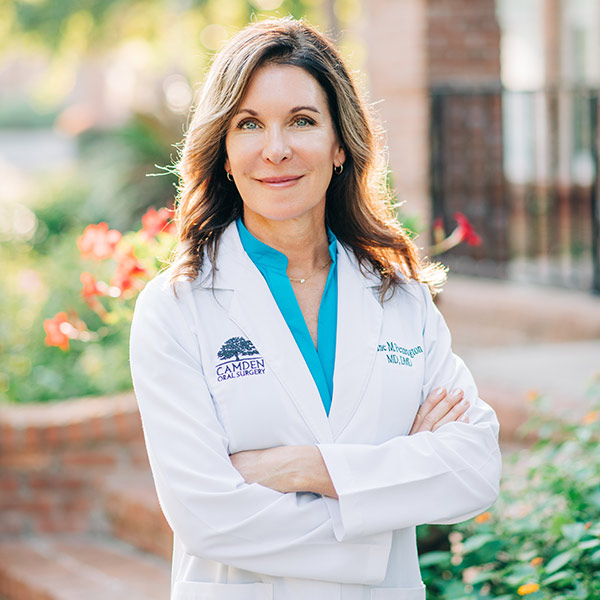 St. Marys Oral Surgeon
Unlike other local oral surgeons, Dr. Diane M. Pennington, D.M.D., M.D. is a board-certified oral surgeon. This means she graduated from an accredited dental school and is licensed to practice in Georgia. Being board-certified also means Dr. Pennington maintains the highest standards in oral surgery, including meeting additional standards beyond what standard licensing requires. Dr. Pennington founded Camden Oral Surgery, PC in December of 2006, and serves as the only Oral and Maxillofacial Surgeon in Camden County. She practices exclusively in St. Marys, Georgia and focuses on wisdom teeth, dental implants, oral pathology, office-based general anesthesia, and intravenous sedation. She treats children and adults, as well as special needs patients. She continues to take advanced training in various aspects of Oral and Maxillofacial Surgery to stay abreast of new developments in the field.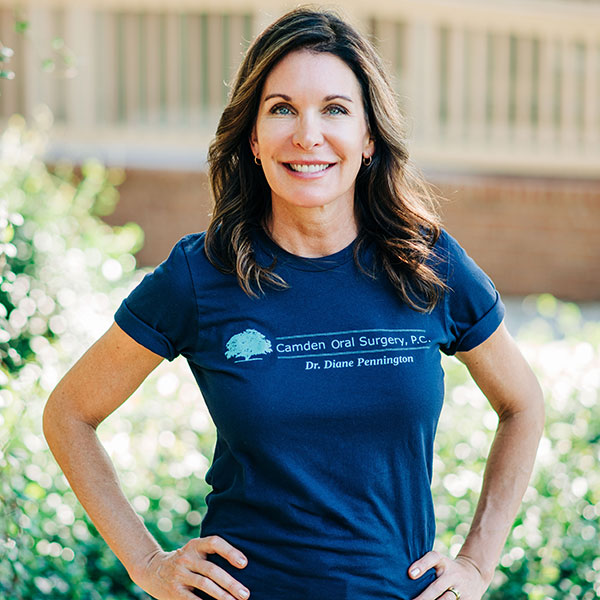 Get to Know Dr. Pennington
Dr. Pennington received her board certification from the American Board of Oral and Maxillofacial Surgery in 2005. She is an active member of the American Association of Oral and Maxillofacial Surgeons, the Georgia Society of Oral and Maxillofacial Surgeons, the American Dental Association, the Georgia Dental Association, the American Medical Association, the Georgia Medical Association, and the Camden Dental Society.
As a dedicated mother of two children, Lydia and Matthew, Dr. Pennington enjoys coastal living in Camden County. Her hobbies include boat rides, walking on the beaches of Cumberland Island, reading, exercising, and bike riding with her family. She and her family are members of the St. Marys United Methodist Church.
Dr. Pennington is an active part of the hospital medical staff at Southeast Georgia Health System, Camden Campus.
Contact Camden Oral Surgery Today to Schedule an Appointment