Skip to Content
Permanent Replacements for Your Natural Teeth
Camden Oral Surgery proudly provides patients in Georgia and Florida with exceptional oral surgery procedures for a wide array of issues at our St. Marys, GA practice. Dental implants are an outstanding permanent solution to missing or failing teeth, and they are changing how people live and preserve their oral health. Implants give patients a solid foundation to attach replacement teeth with a realistic look, feeling, and function that mimic natural teeth. A dental implant lets you eat nearly anything without worrying about your bite. You can also restore your youthful facial contours by replacing your missing teeth. After treatment and recovery, you can smile with confidence again.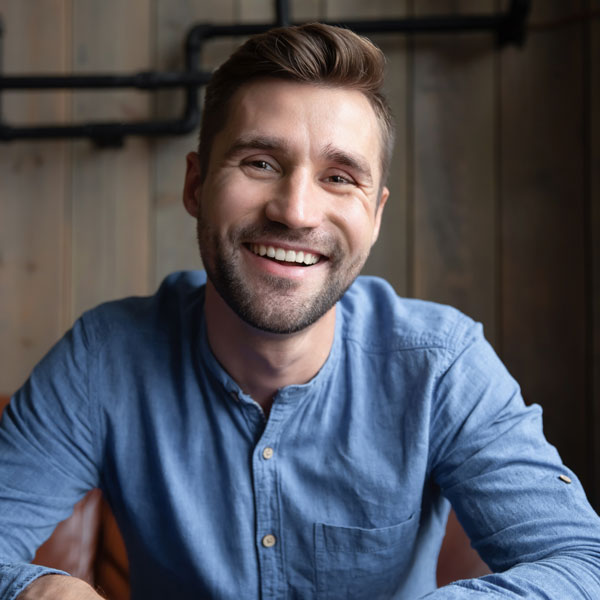 What Are Dental Implants?
The procedure to place dental implants involves surgically implanting small titanium posts into your jawbone where you have lost a tooth. These sturdy metal anchors serve as substitutes for your natural tooth roots. Titanium bonds with your bone and creates a solid foundation to hold a crown or artificial tooth. We attach abutments to the implants, which look like small posts, and use them to attach the crowns to the implants. A dental implant helps patients preserve their facial structure by preventing bone deterioration. Your bone naturally loses material after you have lost one or more teeth.
The Dental Implant Surgical Procedure
Placing a dental implant typically involves a single procedure for most patients, provided they have sufficient bone volume. If you do not have enough volume or you have poor bone quality, a surgeon may choose to let the implant heal under the gum for additional protection. Once the implant bonds to your bone, we start the second phase and attach a healing cap protruding through your gums to help shape the gingiva for better cosmetic results. If you have a tooth extracted, our surgeon will place an implant into the socket during the extraction procedure. After approximately six weeks, the dental implant will heal. We place abutments on the implants following an evaluation. If you need an implant for a front tooth, we may fabricate a temporary crown to avoid social issues. No one can see your implants after we place your artificial teeth. Patients can return to work the day after placement in most cases and expect minimal discomfort after surgery.
Dental Implants Candidates & Benefits
Camden Oral Surgery's highly trained surgical professionals will thoroughly examine your mouth and review your medical and dental history to determine whether you are a candidate for dental implants. We may improve your eligibility with methods like bone grafting if your mouth isn't ideal for the procedure. Dental implants offer various advantages over traditional restoration types. Tooth-supported bridges have limited lifespans, and partials can be inconvenient when you remove them at night and may slip and fall out. Opting for dental implants gives you a permanent, reliable solution to tooth loss with a realistic look, feel, and function.
Contact Camden Oral Surgery Today to Schedule an Appointment