Skip to Content
Insurance & Financial Policy
Payment Options
Cash, check, money order/ cashier's check NOTE: returned check fee of $35!
Credit/debit cards (including FSA and HSA cards that have a credit card logo on them)
Patient financing options through Care Credit or GreenSky Solutions (select links below to apply or learn more). Payment terms based on applicant qualifications and financed amount.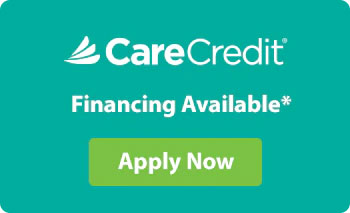 Exams & X-Rays
Dr. Pennington requires a panoramic x-ray (pano) for evaluation and treatment. If you have a pano from another office from the last 12 months, please have that office contact us to arrange for sending it electronically.
Most insurance plans have a frequency limit on exams and x-rays. Please be prepared for a possible co-payment due at your initial office visit. We'll make every effort to notify you of any copay due prior to your appointment.
Dental Insurance
Our dental center differs from other local oral surgeons because we're in-network with most major dental insurance plans.
Insurance is NOT a substitute for payment — you are ultimately responsible for paying for your treatment.
We will file dental claims to your dental insurance provider if you or your dentist provided your insurance details: the subscriber's name, DOB, SSN, and/or ID# are required in order for us to assist.
We will estimate your out-of-pocket cost for your treatment plan based on your dental insurance.
Estimates are NOT a guarantee of coverage: pending claims, benefit changes, changes/additions to your treatment plan, etc. can impact your final fee.
Your estimated cost is due in full by the day of surgery. You can make pre-surgery payments if you wish. We reserve the right to require pre-payment for your appointments, based on your scheduling and/or payment history.
If a balance is due after insurance has paid, we'll send you a statement. Note: 18% interest will be added to all accounts that are over 90 days old.
In the event your account is placed with an agency for collection purposes, you will be responsible for all collection agency fees (up to 33% of the balance placed for collection). In addition, you will be responsible for all court costs, filing fees, and attorney fees should your account require litigation.
Missed Appointments
A $50 fee may be assessed for any missed appointment or for appointments that are canceled with less than 24 hours' notice.
Contact Camden Oral Surgery Today to Schedule an Appointment